Romance of Travel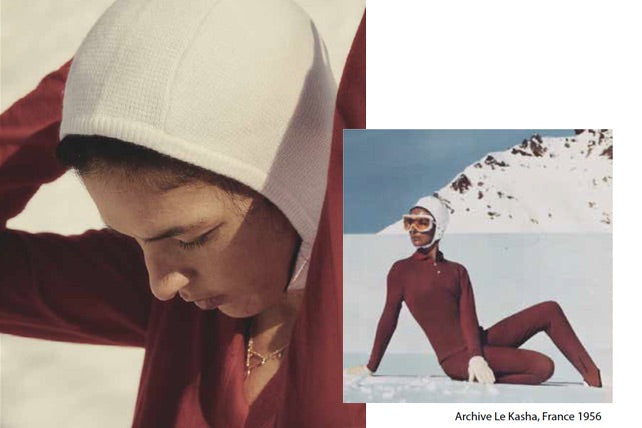 CARNET DE VOYAGE
Travelling with Le Kasha to Hokkaido
" Ski in Hokkaido" is a very special collection inspired by Japan and the ski.
Women of the 20's had a greater need for comfortable and elegant clothes as they discovered the joys of outdoor activities after the war. They started to introduce in their wardrobed sportwear pieces.
This archive from Le Kasha ( this avant gardiste  woman sitting on the ice with her red/ white knit Le Kasha outfit ) dated from the 50's. Its  showing a perfect example of the modern sportwear of this time... and gave me the desire to reproduce this outfit with a new inspiration around Japan. 
Japan, for the color of her outfit and for the modernity of the look, but specially for Hokkaido, where the Winter Olympic ski competition took place in 1972 ( Sapporo). Hokkaido have also a very strong culture heritage and history. 
I spent a week there with Harper ( the photographer). We stayed in this authentic ryokan, enjoyed the ski and discover this very wild region of Japan.

"Ski in Hokkaido" is a dedicated collection in honor of my heritage and a link between the present & the past...
Mali Marciano ( founder & creative director )
For any informations about the trip or the outfits please contact us : contact@lekasha.com